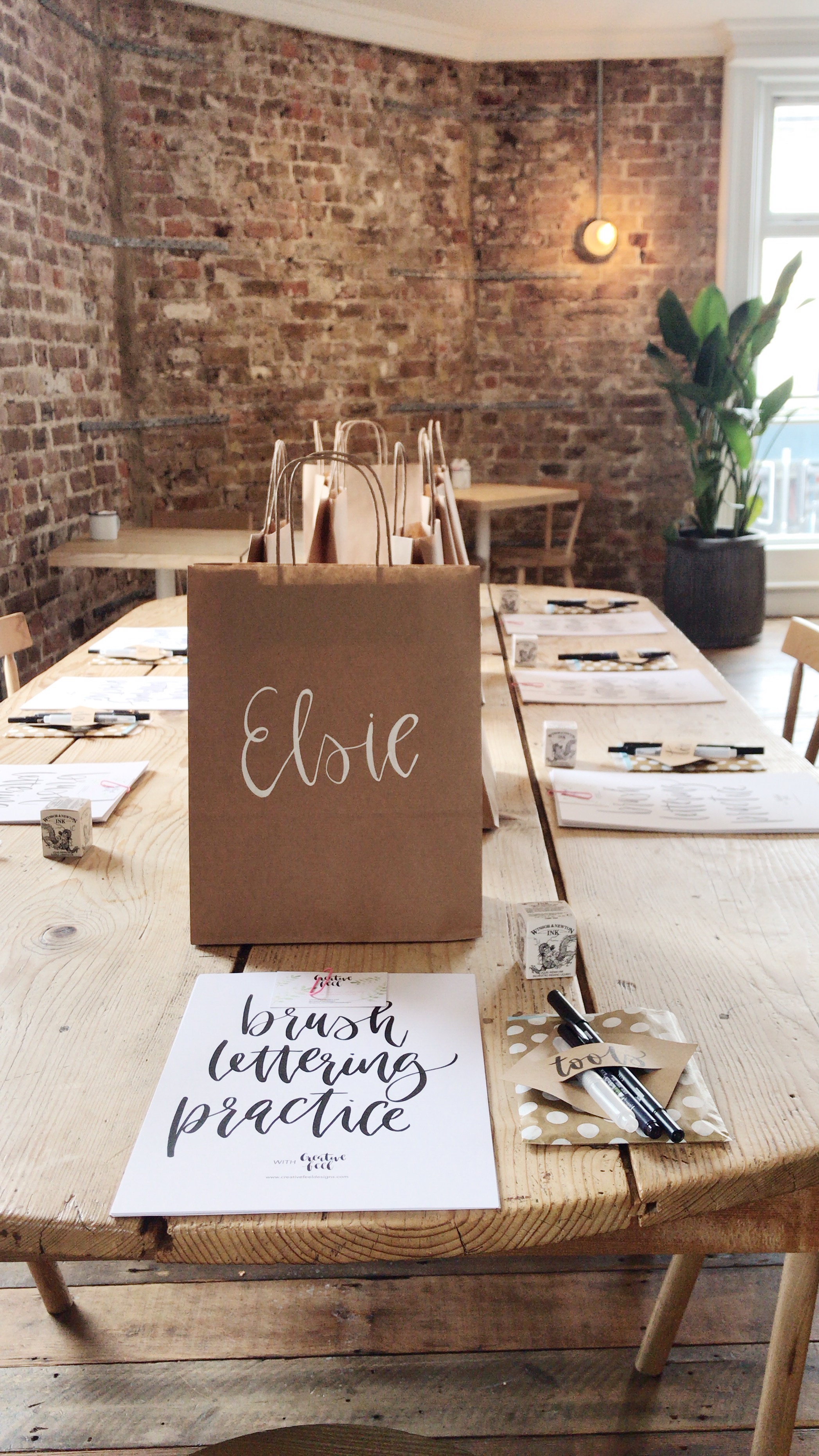 SHOP
Private Workshops / Events
Birthdays

Hens Parties

Baby Showers

Creative Corporate events

If you have any of these events coming up and would like to book a brush lettering or modern calligraphy beginners workshop for up 5-10 people, please get in touch.

The workshop will be tailored to the style of your event and everyone will have a curated hand lettering kit to take home, to keep the practicing rolling!

It always turns out to be a fun evening, bringing together creatives and learning a new skill together with a professional hand letterer!

The price depends on the amount of people, location and travel expenses.

'Lovely afternoon at one of Alina's excellent workshops learning the mysteries of modern calligraphy with a dip pen and different inks. Lots of one to one advice and our own materials to take away and practice with. Highly recommended' -Sue

Please email Alina at hello@creativefeeldesigns.com to make a booking.